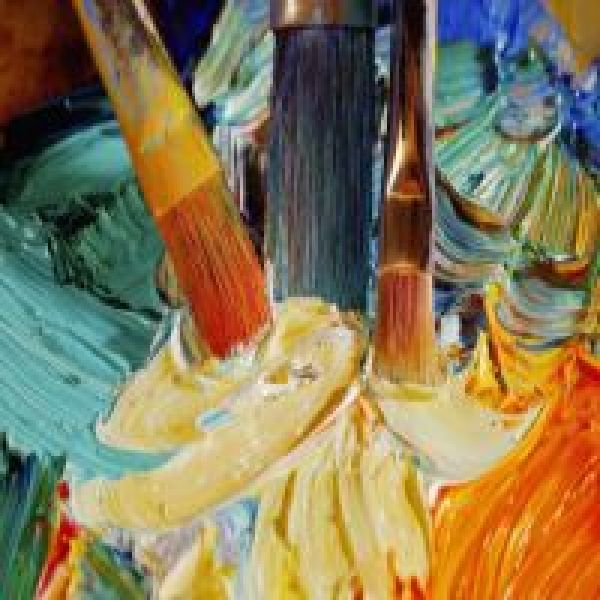 In the Field of Fine Arts the State Policy is Aimed at:
publicizing contemporary artworks

implementation of necessary measures to be located in international cultural domain

discovering new ideas, values, stimulating the creative potential of the youth.
Today more than 2000 painters, sculptors, masters of decorative-applied arts live and create in Armenia. The development of the sector is mainly conditioned by the State support. To carry out the State cultural policy in Fine Arts, the Ministry cooperates with the Artists' Union of Armenia to develop programs which promote the development of creative activity of artists․
The educational centers of Fine Arts are Fine Arts Schools, Yerevan State College of Arts after P. Terlemezyan, State Academy of Fine Arts of Armenia.
The Ministry promotes the participation of Armenian artists in international exhibitions and projects.
For the recent years the cultural dialogue with abroad has become more active, exhibitions and sales of works of contemporary Armenian artists, as well as folk art masters are organized abroad.
Advanced sale system of artworks and copyright protection of artists is being created.
Armenian contemporary art is presented at leading international Expos and Art Biennials, particularly Armenian fine artists regularly participate in international exhibitions, cultural days of Armenia abroad, biennials in Venice, China, Portugal and other countries via State support.
Through the purchase of fine artworks, the collections of Armenian galleries are replenished with new values.
High quality works of classical and modern artists of Armenian Fine Arts are displayed in galleries in Armenia.
Fostering the presentation of Fine Arts by Armenian masters, participation in international exhibitions, youth initiative promotion is realized through the budget program "Support and Promotion to Fine Arts" run by the Ministry. Within the framework of the State order program for publishing literature, albums of contemporary Fine Arts are published
In 2018, Fine Art was declared a priority direction of the Ministry of Culture of the Republic of Armenia. Among other various events, the official website of the Ministry of Culture has launched the section entitled "Modern Armenian Palette" where overview portraits of contemporary masters, artists, sculptors and designers are introduced. The main objective is to outspread the works of artists ensuring the modern artistic process.